Citizen Development
Citizen development is a business trend that encourages employees to experiment with low-code no-code software development platforms.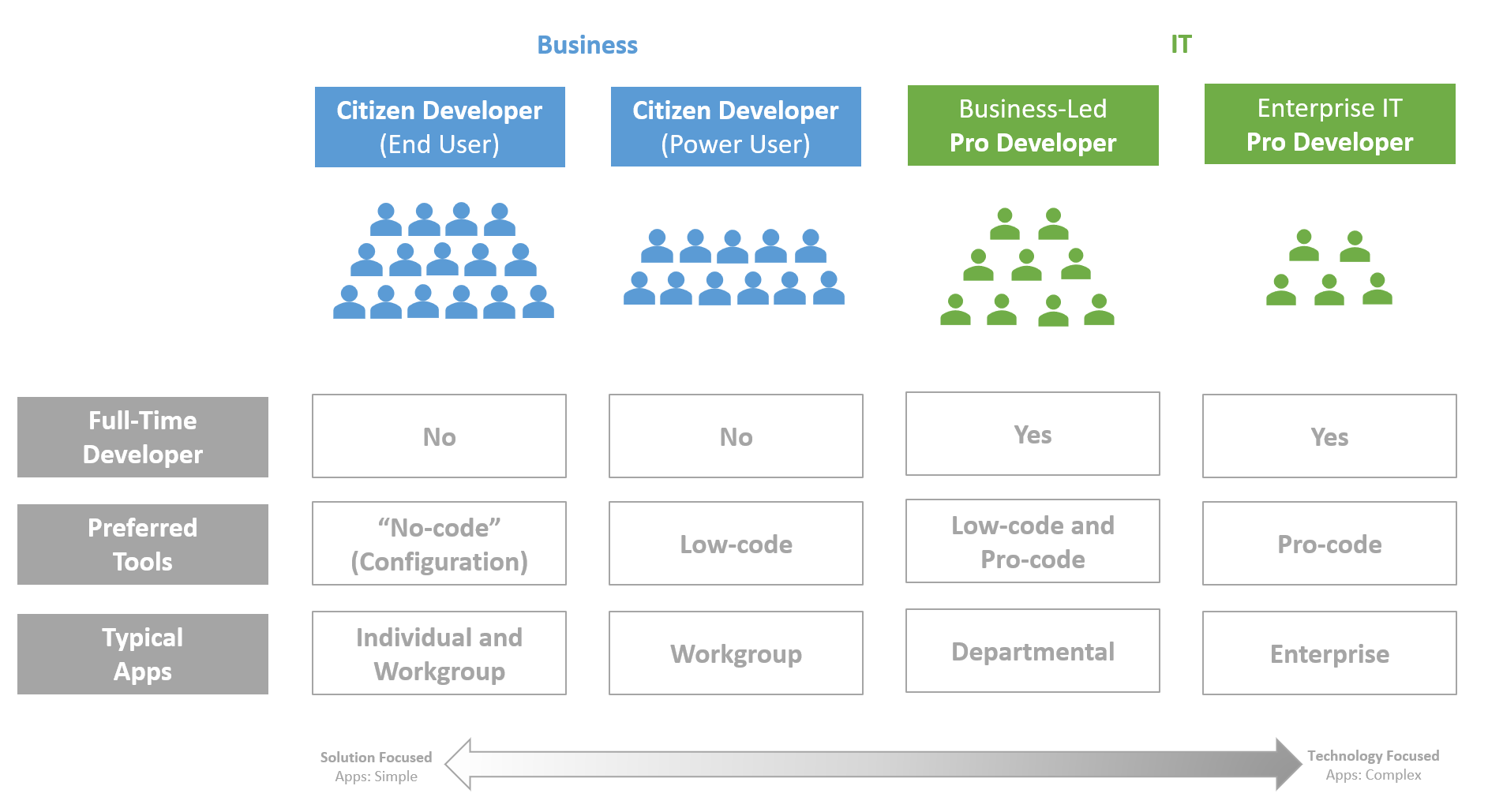 What is Citizen Developer?
A citizen developer is a user who creates new business applications for consumption by others using development and runtime environments sanctioned by corporate IT. In the past, end-user application development has typically been limited to single-user or workgroup solutions built with tools like Microsoft Excel and Access. However, today, end users can build departmental, enterprise and even public applications using shared services, fourth-generation language (4GL)-style development platforms and cloud computing services.
—
Gartner
Benefits of Citizen Development
Adapt Faster - Enabling business agility

Time to market - Delivery speed, respond to change quickly

More Resources - Shortage of Developers

Empowered Users - Empowers business leaders and end users to create their own solutions

Compliance and security - Avoid shadow-IT and ensure Business-IT alignment

Costs - Reduced app development costs

Data - Data driven decisions
---